Full Mouth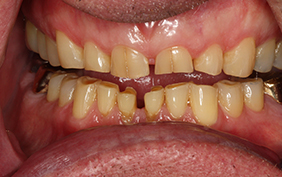 Before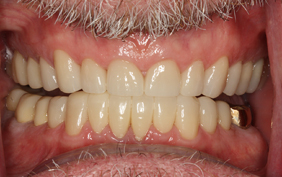 After
Our Patient had changes in the joint that caused the left teeth to hit heavy and abscess the gold crown. He was a heavy night time grinder and had significant wear and shortening of the teeth, A full smile/bite makeover involving provisional steps was done to make the teeth fit the changed joint position. The gold crown is being replaced with an implant.
  Learning: An understanding of joint health is key to a makeover that will be comfortable and durable.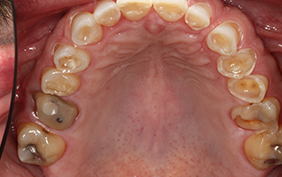 Before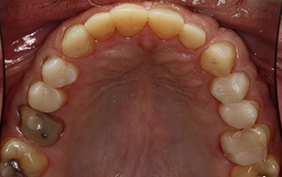 After
Acid Reflux or GERD can destroy your teeth. As a interim step to a full smile makeover, we were able to re-open his bite and cover the eroded areas with provisional bonding. He is receiving treatment for acid reflux and sleep apnea.
  Learning: Acid reflux often times is associated with sleep apnea. We can save his teeth till he can afford crowns at this new bite position.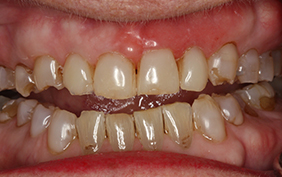 Before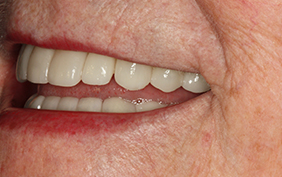 After
Full smile makeover : Our patient had worn, eroded , Short teeth that were beginning to break.
  Learning: We were able to prevent loss of teeth and revitalize her smile with longer esthetic crowns